High Liner Foodservice
Butterfly Shrimp & Guacamole Appetizer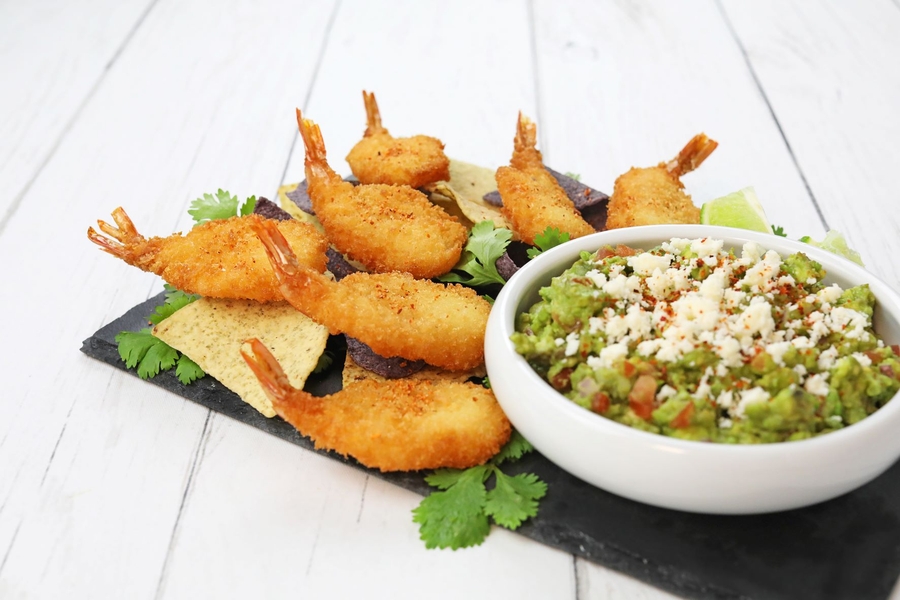 Dial up the traditional "guac and chips" by adding delicious breaded butterfly dinner shrimp. A great sharing plate that is cravable for your guests and easy to prepare back of house.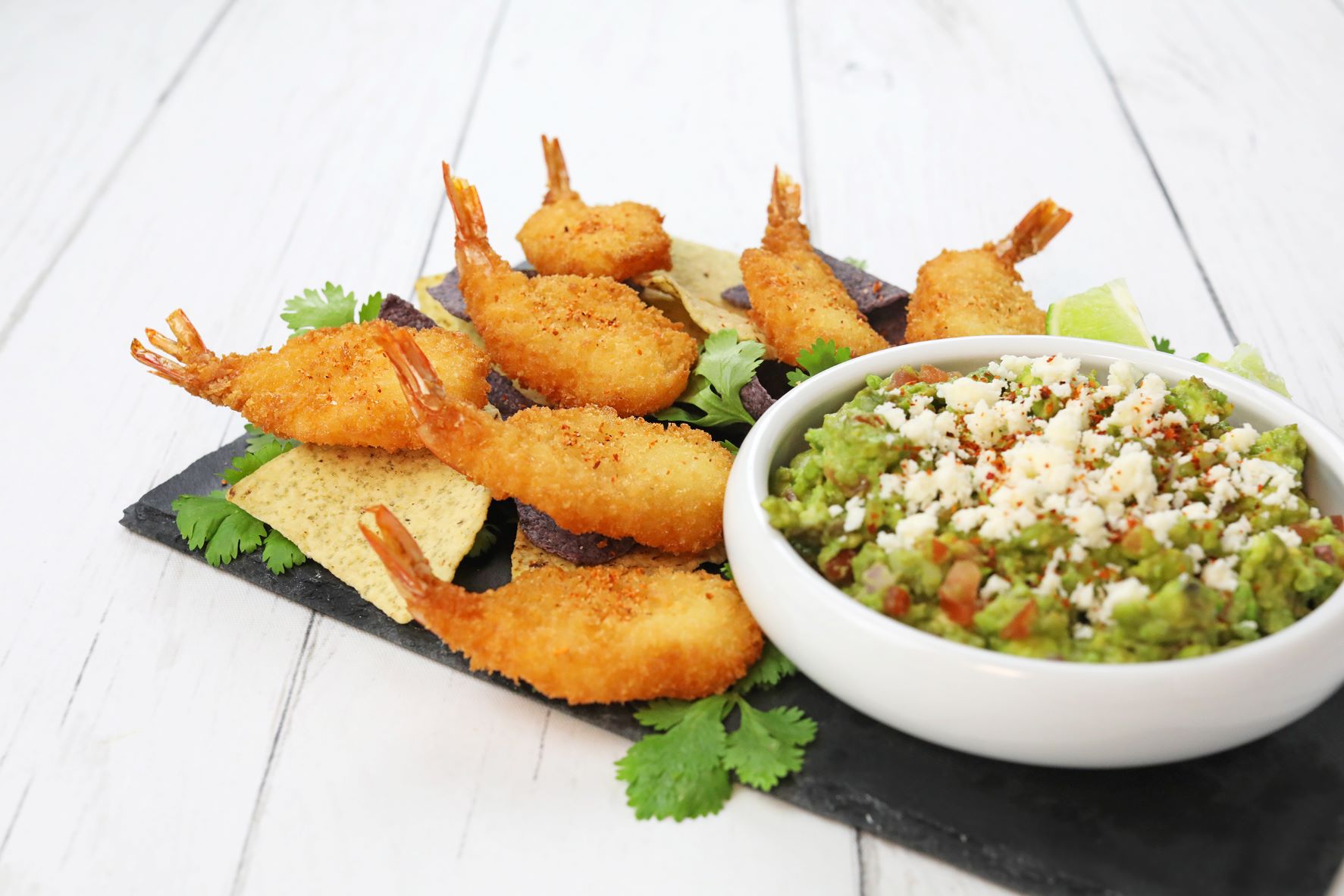 10 ea Breaded Butterfly Shrimp 16-20 Ct
2 cup Tortilla Chips
1/2 cup Cilantro
1 ea Lime, wedge
For the Guacamole:
3 ea Avocado
1/2 cup Red Onion, small dice
1/2 cup Roma Tomato, chopped
1/4 cup Cilantro, chopped (no stem)
2 tbsp Jalapeno, finely chopped
2 tbsp Garlic
2 tbsp Lime, juice
1 tbsp Kosher Salt
1/3 cup Queso Fresco, crumbled
1 tbsp Chili Lime Spice
Tips from the chef: This recipe also works with Breaded Butterfly Dinner Shrimp 26-30ct
For the Guacamole: In a medium bowl smash the cleaned avocados to create a base for the guacamole. Add the remaining ingredients, excluding the queso fresco and the chili lime spice. Mix well and reserve under refrigeration.

To prepare shrimp: Preheat fryer to 350°F and fry for 2 min. Note: Cook to an internal temperature of 145°F minimum.

Transfer the guacamole to a serving bowl and add to a large platter along with the tortilla chips and fully cooked Butterfly Shrimp. Garnish the dish with reserved cilantro leaves and lime wedges. Garnish the guacamole first with the queso fresco followed by a sprinkling of chili lime spice.