High Liner Foodservice
Our shrimp brings infinite opportunities to the table.
Take advantage and save $10 per case.
Get Rebate Now
HUGE LINE-UP OF PREPARED SHRIMP. INFINITE POSSIBILITIES.
As a leader in seafood, we're big on everything you crave – easy freezer-to-fryer prep, menu innovation and flexibility, sustainability, and of course flavor. With our extensive breaded and battered shrimp line-up supporting your growth, your menu possibilities are endless.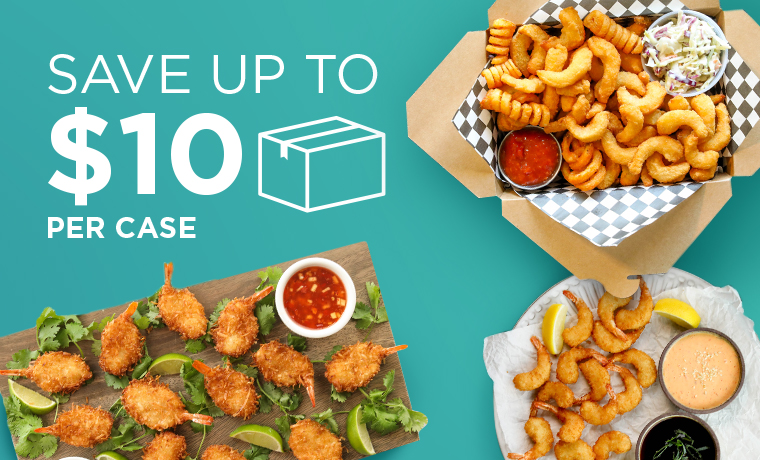 DO MORE FOR LESS
Bring buzz-worthy seafood ideas to your menu with help from High Liner. Order now and SAVE $10 per case on your Value-Added Shrimp order.
Download the rebate